Holy Convocations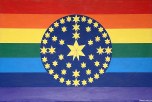 Holy Convocations

The Sabbath is Jah's holy day. In Exodus 20:8-11 we are commanded to refrain from doing our own work on the seventh day of every week, which is Saturday. The Sabbath, however, is not to be a day of idleness. Jah set it aside for doing His work. Devoting the day to Jah's work is translated by the Saviour as doing good on the Sabbath day. (Matthew 12:12, Mark 3:4)
Millions believe that it is not necessary to meet with others on Jah's Sabbaths. They are dangerously mistaken: and could harm themselves and, where applicable, their growing families. The fact is, assembly services involve (or should involve) far more than meeting other people or listening to sermons. The scriptures abound with references to "holy convocations."
A "holy convocation" is a commanded religious assembly. In modern terminology, this means an Official Assembly service. Attendance is not a matter of likes and dislikes, of meeting with hypocrites or saints, of listening to sermons. It is meeting and worshipping Jah. If two or more believers live in an area, they are summoned by the Almighty to meet together with Him on His weekly and annual Sabbaths. This is His command and His Spirit will be present if they obey that command. Only illness and isolation are grounds for not meeting with fellow believers each weekend. Let me quote scripture to make this point.

Leviticus 23:1-4
"And JAH spake unto Moses, saying, 2: Speak unto the children of Jahzrael (Israel), and say unto them, Concerning the feasts of JAH, which ye shall proclaim to be holy convocations, even these are my feasts. 3: Six days shall work be done: but the seventh day is the sabbath of rest, an holy convocation; ye shall do no work therein: it is the sabbath of JAH in all your dwellings. 4: These are the feasts of JAH, even holy convocations, which ye shall proclaim in their seasons."
(See also Leviticus 23 verses 7,8,21, 24, 27, 35; Numbers 28 verses 18, 25, 26, 29; Numbers 29 verses 1, 7, 12)
The dictionary defines the word convoke as a 'formal calling of people to a meeting: a summons to assemble.' A summons as most people know, is an authoritative call to attend a meeting; a call to appear before a judge or magistrate.
In other words, a "holy convocation" is a summons, an authoritative call by the Almighty Jah to His followers to meet Him. To ignore this Holy summons borders on insult: not to mention the enormous benefits that are lost in the process of staying away. The New Testament advises believers not to neglect this Holy summons, especially in view of the approaching end.

Hebrews 10:25
-
"Not forsaking the assembling of ourselves together, as the manner of some is; but exhorting one another: and so much the more, as ye see the day approaching."
Jahshuwah the Messijah, made an amazing promise concerning believers who meet together in his name. He said this:

Matthew 18:19 -
" Again I say unto you, That if two of you shall agree on earth as touching any thing that they shall ask, it shall be done for them of my Father which is in heaven. 20: For where two or three are gathered together in my name, there am I in the midst of them."
Let us strive to be worthy to have the Messijah in our midsts.